This report was prepared in response to a Request for Technical Report issued to all Los Angeles County MS4 permittees by the Los Angeles Regional Water Quality Control Board on Oct. 22, 2003.
Los Angeles County Trash Collection BMPs
A Report From MS4 Permittees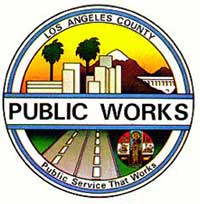 The letter sent to Los Angeles County MS4 pemittees states that, "by potentially justifying the use of BMPs in lieu of numerical effluent limitation, the technical report could provide a substantial benefit to MS4 dischargers by providing them greater flexibility in meeting TMDL implementation provisions than if strict numerical water quality-base effluent limitation were deemed necessary and appropriate."
Since this is an overview of all the BMPs currently in place by Los Angeles County stakeholders, it necessarily covers much more than just sweeping BMPs. However, since many of those investigating BMP sweeping practices will be faced with developing relative BMP tradeoffs of their own, reading this overview of what Los Angeles County was doing in this regard may well prove helpful.
Click here to download or link to the Report in PDF format.