The referenced PDF file contains an extensive number of links to websites that may be useful to communities developing urban runoff programs.
Model Urban Runoff Report List of Storm Water Management Resources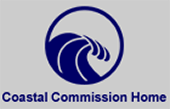 The requirements of the Phase I and Phase II permitting process are becoming more stringent, with Phase I permittees increasingly required to defend the BMP status of current programs and Phase II permittees struggling to find needed information. Across the country, cities are trying to find ways to deal with the burgeoning runoff pollution problem, as well as deal with air quality non-attainment.
The PDF file referenced below contains an extensive listing of resources dedicated to assisting California coastal cities in this process. Now, as these same challenges are striking cities everywhere, this resource list of websites offers a great overview of information on the environmental BMP topics in which sweeping plays a central role.
Use this link to go to the PDF-based information. For current access to the website where this information was originally generated, click here.