A Proposed Methodology for Linking Control Effectiveness to Receiving Water Quality

by Ranger Kidwell-Ross


A proposal to help link stormwater BMP control effectiveness for specific pollutants and flow to receiving water loadings, impacts and water quality objectives in order to help stormwater managers in the selection of design of BMP systems.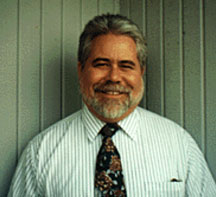 There's no question that stormwater program managers need appropriate methods and tools, ones that can explicitly address the inherent uncertainty of BMP performance and receiving water quality. With access to scientifically-based, easy-to-use tools, stormwater program managers should be able to identify appropriate BMP selection and design characteristics having the highest likelihood of solving specific water quality problems. Another valuable tool would be if the information worked for development-level scale (say 5-300 acres) sites, but was also scalable for use up to a watershed-level area (say 10-100 square miles or more).
This was the stated goal of the Water Environment Research Foundation (WERF) in a request for proposal (RFP) the organization released late in 2006. One of the proposals came from individuals who have long been involved with testing in the power sweeping industry, Roger Sutherland (president of Pacific Water Resources) and Gary Minton (head of Seattle-based Resource Planning Associates). Their proposal was made in conjunction with Dave Felstul of Herrera Environmental Consultants.
Although their proposal was not chosen, the trio's sweeper-centric proposal was given much merit by a number of the review members on the WERF review panel. Their RFP concept, which is designed to help link stormwater BMP effectiveness to receiving water impacts loads, etc., will be of interest to those looking for an approach to explicitly understanding the relationship between BMP controls and stormwater runoff pollution.
The information is provided via two articles in pdf format. Both are reprinted from Minton's bi-monthly, subscription-only newsletter, Stormwater Treatment Northwest.
Essentially, the trio's WERF proposal pointed out that typical pollutant loading models are based on the 'simple method' that assigns pollutant concentrations to various land use types: single and multi-family residential, commercial, industrial, freeways, and open space. Unfortunately, this format is not particularly useful, as it is not tied directly to the specific BMPs under consideration and likely to be implemented. They suggest an alternative format based on the explicit simulation of pollutants from srouce generation areas such as streets, parking lots, roofs, landscaped areas of various descriptions, and other special activity areas that relate directly to certain pollutant sources like construction sites or gas stations. Such a format of data collection and model simulation would allow a direct tie to BMPs and various LID treatments.
Says Sutherland, "What we currently think we know about street cleaning is that it appears that efficient street cleaning will reduce the frequency of high concentration occurrences in stormwater runoff for various pollutants such as metals, nutrients and suspended solids. Unfortunately, the data that has been collected to date may be flawed and here's why: The sampling and analysis methods used by most researchers avoid the measurement of particulate particles in the 100-to-400-micron range that can affect pollutant concentrations if controlled through BMPs such as street cleaning..
"Data is kept categorized by land use now, but what we need is a recognition of source area. I.e., is dirt coming from the street, and is its origin runoff from parking lots, construction areas, lawn fertilizers, etc.? If this information was available, it would go well with BMPs because people could be educated on ways to reduce specific runoff pollutants running off from specific types of source areas. Ideally, we should be able to show how the hydrologic response -- transformation of rainfall to runoff under the day-to-day weather patterns for a particular basin -- can be combined with an explicit understanding of what the types and amounts of pollutants are from each source area in that basin."
Following are the two pdf files reprinted from the May and July issues of Stormwater Treatment Northwest. For maximum clarity and understanding, these two files should be read in the order presented. However, the 'meat' of the topic is contained in pdf file #2.
---
Roger Sutherland is president of Pacific Water Resources. He may be reached by calling 503-671-9709, ext. 24, or via email sent to: roger.sutherland@pacificwr.com.

Gary Minton is president of Resource Planning Associates. He may be reached by calling 206-282-1681, or via email sent to: mintonrpa@cs.com.

Dave Felstul is an engineer with Herrera Environmental Consultants. He may be reached by calling 503-228-4301, or via email sent to: dfelstul@herrarainc.com.