RUBICONSmartCity's Smart Street Sweeper Technology



by Katie Gwathmey, Manager of Smart City Partnerships at Rubicon Global
In February of this year Rubicon began engaging in a smart street sweeper technology pilot with the City of Fort Collins, Colorado.
The pilot is part of an innovative project to gain visibility into street sweeper activity in the City, as well as to identify the type and frequency of obstacles in the field. One of our greatest takeaways from PWX was the untapped potential of city-owned street sweepers to collect and report back data as the vehicles run their daily routes.
While cities spend tens of thousands of dollars per year to ensure that their Pavement Condition Index (PCI) is up to standard, much of this could be saved by placing smart street sweeper technology in vehicles that are already going up and down every street of a city at least once a week. Rubicon's smart city technology can help spot potholes, cracks in the road, and more – and, as we've written previously, keeping city streets clean and clear should be a top priority for any mayor or city official.
Over the three days of PWX, we had meetings up and down Seattle with innovative cities across the country as they looked for more information about our smart city technology solution, and our national pilot partnership program, which is free for cities that join our program early.
Read below to see more about the pilot project undertaken in Ft. Collins, Colorado. To stay ahead of Rubicon's announcements of new partnerships and collaborations around the world, be sure to follow us on LinkedIn, Facebook, and Twitter, or contact us today.

---
Can Street Sweepers Do More than Just Clean Streets?

Fort Collins, Colo., is experimenting with smart city technology on five of its street sweepers, which send back data related to travel routes, low-hanging limbs or poorly parked cars.
by Skip Descant

In Fort Collins, Colo., five street sweepers are part of a pilot program to help improve efficiencies and provide more insight into the many miles of streets that they tidy up.
The sensor-equipped vehicles are brushing up debris and serving as data collectors, scooping up information related to low-hanging tree limbs or poorly parked cars.
"A smart street sweeper will have the ability to track data such as routes, data, locations and even identifying issues or obstructions to street sweepers," explained David Young, public relations coordinator for the city.
The technology is being provided by Rubicon Global, an Atlanta-based technology company focused largely on improving garbage and recycling collection efforts. The company has developed a suite of smart city applications, and is in talks with about 30 cities across the country in places like Atlanta, Santa Fe, N.M., Spokane, Wash., and others.
"We're using our technology to determine what we call 'service confirmation,'" said Conor Riffle, director of Smart Cities at Rubicon Global.
"So, whether or not the street was swept in this particular location. Or if not, why it was not swept," he explained. "Service confirmation is at the core of what our technology does, and that is essentially the problem we are trying to solve and work with Fort Collins to do that."
The technology could be expanded to other vehicle fleets, he added, listing off garbage trucks, snowplows or lawnmowers.
"At it's most basic level, we are able to track – or the city is able to track – with our technology, where are all of their assets, their roaming assets. Are they idle? If so, for how long? Are they off-route or on-route? That's a basic functionality we have," said Michael Allegretti, chief public strategy officer at Rubicon Global, who was careful to add that the aim of the technology is ultimately to help cities better serve residents, not entrap workers who may be goofing off.
"Yes, it's important to know if a street was not swept and why it was not swept, because the city needs to provide good service to the citizens, and if someone was monkeying around and not doing their job, that needs to come to light," said Allegretti.
The technology – which includes visual recognition capabilities – allows officials to "train the apparatus to look for what the city wants to look for," said Allegretti, and can also assist in ensuring the equitable distribution of resources across all neighborhoods.
"The richest neighborhoods in our country, I would argue, perhaps get better service than the poorer neighborhoods," said Allegretti. "But the street-sweeping vehicle, the garbage truck, the snow plow, they have to go to every street. And so, we want to help cities ensure that they deliver the same quality of service across every ZIP code."
"The hope is," said Young, "the data provided by this smart technology will make our street-sweeping program more efficient and transparent."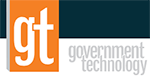 This article was initially published in Government Technology Magazine. For more information and to subscribe, go here.
---
RUBICONSmartCity's National Pilot Partnership Program
Rubicon Global is looking for local government partners to pilot our next-generation technology for improving Public Works Departments and their municipal waste and recycling collection fleets, street sweepers, snowplows, and other vehicles.
Over the last two years Rubicon has developed AI and machine learning technology to help cities leverage the power and reach of existing city owned assets. We offer our technology to forward-thinking local governments (over 35 to date) for free as part of our national pilot partnership program.
If you have any questions for the Smart City team at Rubicon, or you would like to explore the possibility of taking part in a free city pilot, reach out to the company any time at smartcities@rubiconglobal.com.