by Ranger Kidwell-Ross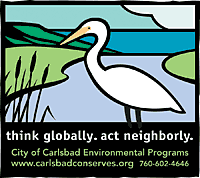 Prior to producing the magazine issue in which this article appeared, we asked our Internet researcher, Belinda Chambers, to conduct a search for information of potential interest to our readers. One article she uncovered was written for the Los Angeles Times in September of 2001 by Times staff writers Stanley Allison and Seema Mehta.
The Times article started by stating "In their battle against beach pollution, a growing number of coastal communities are turning to an unconventional weapon: street sweepers."
It went on to outline that in January of that year, the Los Angeles Regional Water Quality Control Board had adopted a far-reaching plan to eliminate trash from the Los Angeles River watershed within 12 years. Among other measures, the plan called for increased street sweeping on the part of the cities located in that area.
The reasoning was straightforward: Southern California is believed to have one of the worst runoff problems in the nation. At times, environmentalists say, there is a water-based pollution plume that reaches Santa Catalina Island, more than 20 miles away.
Stormwater runoff, considered the largest source of unregulated pollution, is largely responsible for high concentrations of toxic metals in harbor and ocean sediments. It also poses ongoing health risks to swimmers and marine life, as well as to California's tourism industry.
As the federal government increases enforcement of the Clean Water Act, which prohibits anything but rainwater from flowing into storm drains, it stands to reason that cities and counties in the seaside regions of Southern California will, more than in most areas of the nation, be focusing on creative ways to utilize their resources toward keeping urban runoff out of the ocean.
The Times article went on to explain that many cities across Southern California are finding the use of newer technology air sweepers "an easy and relatively inexpensive way to meet federal requirements to sharply reduce the amount of urban runoff—a stew of pesticides, fertilizer, animal droppings, automotive by-products and other toxic substances—flowing from storm drains to the ocean."
For this article, we spoke with representatives of three of the cities that were included in the Times article, as well as with the Orange County representative interviewed at that time, to see what they are doing differently today. As you will read, these city managers are motivated to do whatever they can to reduce pollutant runoff in an effort to regain and retain the quality of life this area has long offered.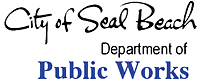 In the fall of 2001, the town of Seal Beach put to voters a plan to triple the sweeping fee for property owners, so that streets could be cleaned weekly instead of twice a month. The proposal was to increase the sweeping fee from 50 cents to $1.46 a month for single-family homes. At the time, Seal Beach Councilman Paul Yost was quoted as saying, "People have to understand that if we want our beaches to be clean, it's going to be an inconvenience. We've had, as of last count, 18 [warnings of high bacteria levels] and nine [beach] closures within the last year."
Yost is now Seal Beach's mayor, but the sweeping fee increase was defeated at the ballot box. In spite of that fact Seal Beach has, in the intervening 3 years, made steady progress in its cleanup and public awareness efforts.
"Seal Beach is taking what I would call a multifaceted approach to dealing with the environmental issues surrounding sweeping and the reduction of stormwater runoff pollution," said Mark Vukojevic, Deputy City Engineer with Seal Beach. "First off, we are working hard to educate the people who live and do business here. We do that in a variety of ways, including our website, brochures, pamphlets, City Council presentations, Cable TV, utility bill inserts and issuing notices of noncompliance.
"When we see someone who is violating our municipal code, whether it's a homeowner who's dumping in the street or a construction site where dirt is being tracked into the street, we contact them. We educate them about what they should be doing and why, and also issue a notice of noncompliance to reiterate the importance of pollution prevention. These efforts are designed to keep the material out of the street in the first place.
"Another portion of our stormwater pollution prevention approach is having catch basin filters to catch pollutants before they reach the waterways. During the summer months the Department also installs screens over the top of our catch basins. These are designed to keep larger material from getting into them. That way, instead of going down the drain, larger material and debris collects in the curbline for the sweeper to pick it up during regular street sweeping.
"We contract out our street sweeping to a private contractor, and have detailed requirements that must be met in terms of the performance and the sweepers themselves. For example, our specifications require our contractor to use newer, regenerative air machines that are in good repair."
In the City of Dana Point, city officials were quoted in the Times article as having doubled the amount of debris collected from 43 tons to 86 tons in commercial areas, and from 172 tons to 344 tons in residential areas. "That's trash," officials said, "we assume would otherwise have washed into creeks or storm drains and out to sea."
Today that commitment to water quality improvement continues, as is shown by the ways the City of Dana Point has found to remove even more particulates from its 6.4 square miles of streets. "In fact," said Cindy Asher, Administrative Manager with the City, "the #1 initiative in the City's Strategic Plan is to 'Restore and maintain the integrity of our ocean waters and beaches.' In 2000, we doubled our sweeping frequency, from twice a month to weekly, and we now sweep our alleys twice a week. The City contracts with Clean Streets, and they are required to use up-to-date sweeping equipment. All sweepers in our area now also have to have gained certification with California's Air Quality Management District.
"Dana Point has parking restrictions in one area of the city, but not in the rest. That concept is difficult because residents do not want signs installed in their neighborhoods. However, we've done an enormous amount of public education on the topic of street sweeping and its connection to stormwater runoff pollution. This includes material on our website, but we also have several other types of contact.
"We have community service officers who put notices onto cars that haven't been moved for sweeping, notifying them the sweeper wasn't able to sweep and circling the times when the cars need to be moved. Twice, so far, we've sent each resident a colorized map showing which side of their street is due to be swept and when. Newsletters are sent out periodically. Our community is very proactive in an effort to keep our city very clean.
"In terms of it making a difference in the harbor, one thing to understand, in terms of realizing the difficulty we're up against, is that we're at the end of everything that happens upstream. So, we also do what we can to educate other communities and convince them to do the right things. At the same time, we make sure that we take care of our community. We've even installed 3 CDS systems, which are huge swirl systems that collect trash and debris. Even with all that, unfortunately, the beaches are sometimes posted.
"Talking about our City of Dana Point, though, we have made enormous strides in the last few years in steps we've taken to ensure water quality. In the area of street sweeping the City continues to do all it can to keep the streets as clean as can be."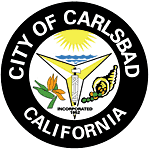 In the Times article, the City of Carlsbad's Public Works Manager, Pat Guevara, was quoted as characterizing street sweeping, as an activity to reduce pollutant runoff, to be "something that can be done immediately. We have less time to respond to [urban runoff] than some cities inland, therefore we have to be more proactive." Carlsbad, like most cities of this size in that area, contracts out its sweeping services to a local sweeping company, currently to Cannon Pacific Services, Inc. Carlsbad has a number of water access points, and some water bodies in its jurisdiction are classified as "impaired for sediment," which ups the ante in terms of urgency of the action needed to gain improvement. The City is responsible for approximately 582 lane miles of roadway.
Jayne Strommer is Environmental Programs Manager for City of Carlsbad. "In 2001, we increased our NPDES-related sweeping budget by $25,000," Strommer said, "over and above our previous sweeping budget that was around $150,000 per year. That budget increase has been kept in place since then. We continue to adjust how we sweep, in order to get what we feel is the best return on our investment. Recently, we determined we needed an increased frequency at some of our city parking lots and maintenance facilities, for example.
"Sweeping frequency for different areas varies by what we have determined is needed for a given part of town. This ranges from a minimum of once per month to 3 times a week for our downtown village area. We'll continue to look at ways to maximize efficiencies for sweeping our streets, given we want to minimize the amount of material that reaches our receiving waters.
"Last year our total material removal through our sweeping program was 2,230 tons. Since we have bodies of water in this area that are listed as impaired for sediment, to us it's a big deal that we're keeping that much material from reaching our water resource areas. That doesn't even include what we're taking out of our catch basins.
"We have two full-time crew members who are on the job removing debris from the street, sidewalk and curbline of the city's main thoroughfares. Their work is scheduled so that it precedes the regular street sweeper schedule. Through their efforts alone we remove about 15 cubic yards per week. This keeps the storm drains clear.
"To keep up with our water quality issues we monitor our own primary outfall discharges twice a month. We use interns to do the water sampling. This allows us to identify a problem in a certain area almost immediately, which provides us with a much better chance to actually pinpoint the source.
"In addition to our ongoing maintenance programs, of which sweeping is a part, we also have a comprehensive stormwater protection program. Through it, we do business and municipal inspections, develop public awareness projects, conduct outreach to the schools, training of employees and water quality monitoring in our storm drains and receiving waters. We have a stormwater hotline, for example. I also work with contacts in the other public entities in our watershed to coordinate and implement these types of activities."
Orange County is lead agency for the NPDES permit for 32 cities in this region of Southern California. In 2000, the county policy of sweeping only thoroughfares was abandoned in favor of sweeping the unincorporated portions of the county on a once-a-month basis. Orange County's Health Care Agency is also the entity responsible for closing beaches or posting warnings to bathers when bacteria levels become too high on portions of the county's 46-mile coastline.
"Our coastal setting is what draws us here, " noted Tom Wilson, Chairman of the Orange County Board of Supervisors, "but our quality of life is what keeps us here. We spend a great deal of effort to protect this unique quality of life—creating open space reserves, protecting our coastal hills and creeks, and ensuring mobility throughout the region. But without good ocean water quality, these efforts are pointless.
"To that end, the County serves as the lead co-permittee for our NPDES permit, coordinating our efforts with those of our 32 cities. And, we have established the Orange County Coastal Coalition, which coordinates the coastal activities of our cities, as well as with County, state and nonprofit agencies. The County's regional role emphasizes the critical components of a comprehensive program: an aggressive education campaign; weekly street sweeping and storm filters to reduce trash; runoff source reduction; and cutting-edge 'best management practices.'
"Our efforts are paying off: This year we have begun to see a decline in beach closures—and an increased awareness on the part of our residents. We are in this for the long haul—and as science brings us the technology and tools to deal with better monitoring, shorter testing turnaround, and source identification, our track record will improve. How successful we are in leaving a legacy of clean beaches to our children depends on our relentless and ambitious programs.
"We do not intend to fail."
This article is reprinted from American Sweeper magazine, Volume 9 Number 2, 2004.