by Ranger Kidwell-Ross

When the sweeper Sewickley Township had been leasing was no longer available, nearby Unity Township agreed to lease its Johnston air sweeper to them for 30 days at the unbeatable rate of $1.
Unity Township, Pennsylvania, covers an area of approximately 64 square miles. The Township owns two sweepers, a Johnston (model #?) and an Elgin Crosswind. In addition to using the sweepers for emergency and other periodic, unplanned, cleanups throughout the year, all of the Township is swept on a twice-a-year schedule.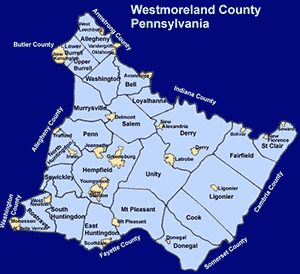 "Since Unity has two sweepers," said Mike O'Barto of Unity Township, "when I heard from Joe Kerber, the public works supervisor at nearby Sewickley Township, that the sweeper they normally leased had been sold and so was no longer available, we decided loan our Johnston sweeper to Sewickley for a month. It was an easy decision since our Townships do what we can to assist each other and we still have our other sweeper, an Elgin Crosswind, for use during that time.
Both of the Westmoreland County Townships operate via a three-member board of supervisors. Mike O'Barto is the current president of the Supervisors' Association in the county. When O'Barto talked to his other Unity supervisors about possibly loaning their Johnston sweeper to Sewickley the unanimous consensus was to share the sweeper.
Intergovernmental agreements such as this one typically are a great way save each municipality money. O'Barto said the nearby Townships in his area routinely work together with equipment sharing in order to maximize the resources of all.
Although in this instance it was Unity loaning a sweeper to Sewickley, in the past Unity has been the recipient of manpower and other sharing by Sewickley. Both O'Barto and Kerber said they have a great working relationship with all the municipalities that surround them.
"This is the kind of arrangement that keeps every municipality from buying every piece of equipment that they need," said Kerber. "It keeps everybody running in the black instead of in the red."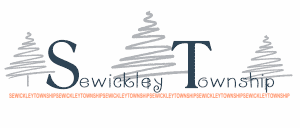 "We have a nice bucket truck and a road grader here at Sewickley, neither of which Unity has. So, as a gesture we offered to do the same type of municipal agreement to Unity Township on those pieces of equipment should the need arise. Mike and John Milo (one of the other three supervisors at Unity) and myself have been friends for years. In this case, what started as a friendship conversation has turned into more.
On the day I spoke to Joe Kerber he said it was pouring down rain. So, since they couldn't sweep, they'd pulled the Johnston sweeper into their shop and were, as a gesture of gratitude, making a few needed repairs to the unit.
This included some repairs to the sweeping head; replacing one of the rubber curtain strips at the bottom of it; and, patching a worn spot on the intake tube. Since Sewickley had the use of the machine for, basically, no charge, Kerber said they welcomed the weather-related opportunity to provide the needed upgrades.
"Anything we can do to the sweeper is a blessing for both of us," said Kerber. "Since we're not paying but a dollar for using it, we're willing to put some work and time into it."
Sewickley Township has about 70 miles of roadway, although only about 28 miles of those will be swept with the Johnston. The main goal is to remove sand and put down during the winter months. The rest of the Township, said Kerber, are country miles where material is pushed to the shoulder with a roll-off broom.
For snow and ice abatement Sewickley Township uses a 50/50 mixture of anti-skid and salt. The former has to be removed for traffic safety reasons since otherwise it would make for a slippery surface for motorcycles as well as impeding other vehicles' ability to stop.
The material that's being swept is primarily limestone dust, said Kerber. So, although there are not serious implications for stormwater runoff pollution in the streams, it does plug up the storm drains if not removed. Sewickley operates a screening plant, said Kerber, so, after removal of the litter-type debris, most of the anti-skid material is combined with new material for reuse next winter.
Unity's O'Barto shared the same casual attitude toward the loan of the sweeper to Sewickley, knowing that both organizations are always ready to do the right thing for the other.
"We're not particularly concerned about wear of consumables on the sweeper, since our Townships are all open to sharing of different equipment back and forth," said O'Barto. It all evens out in the long term. I'm pleased to say that in Western Pennsylvania the different municipalities are very willing to help out each other."
Although O'Barto said that Unity Township wasn't out to make money on the transaction, Unity's attorney designed the agreement as being done at the cost of $1 over the 30-day time period. If this story spurs you to consider similar types of sharing for sweepers and/or other types of equipment, be sure to check with your legal counsel to establish the best manner in which to proceed.
If you have questions, you may reach Mike O'Barto at Unity Township by sending email to his attention addressed to info@unitytownship.org. Joe Kerber may be reached by sending email to publicworks@sewickley.org.