Street Sweepers (Finally) Return to Philly: A Sign of Progress?
August 2021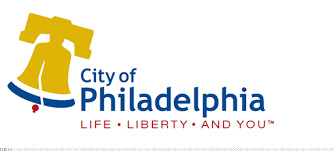 Philadelphia has long had the unwanted sobriquet "Filthadelphia." In January of 2019 we wrote an article about the plans to, once again, start sweeping the perennially dirty streets of Philadelphia.

The city allegedly has been ticketing for cars parked in violation of restrictions even though reportedly the sweepers didn't actually sweep up to 75% of the time. Now, a year-and-a-half later, has anything really changed? Philly residents would like to think so...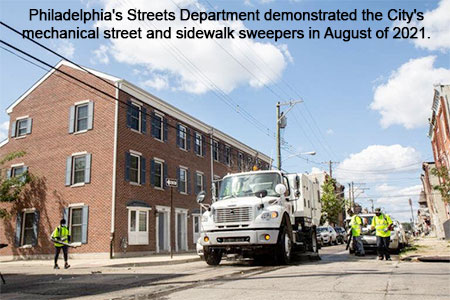 Philadelphia is the only major city without a comprehensive street sweeping program, following years of budget cuts and complaints about related parking regulations. Following a limited street cleaning pilot in 2020, the city committed $62 million over the next five years to boost machine sweeping and, last week, rolled out plans for the "phase two" pilot program that commenced Monday. Four zones in North, South, and Southwest Philadelphia were selected by the city's Streets Department for weekly cleaning and marked with new parking asking residents to move their cars out of the curb line.
According to a story in the Philadelphia Tribune, on August 9th street sweepers were out in Philadelphia for the first regularly scheduled cleaning of residential blocks by the city in years. In another recent first, it was reported that residents moved their cars to make way for the cleaning crews.
Under the city's plan, the sweeper trucks – and parking restrictions – will alternate between north-south streets on Monday and Tuesday, and east-west streets on Thursday and Friday, between 9 to 11 a.m.
Philadelphia's Mayor, Jim Kenney, had promised to expand sweeping citywide by the time he leaves office in 2023 and unveiled a budget with funding to do so just a few weeks before the coronavirus pandemic halted those plans.
The latest city spending plan that took effect last month includes $62 million over five years for street cleaning. But the Kenney administration said the pandemic has slowed the timeline for expansion citywide.
Williams said recently that citywide sweeping is still the goal, but it's not yet clear how quickly that can happen. Some areas have less litter, he said, and may need sweeping only once a month or a few times a year. "We're learning as we go," he said, adding that the city will evaluate this year's program before deciding how to change or expand next spring.
After the last phase of the pilot, when Streets officials found that leaf blowers alone could not effectively clean litter, the department is using a "hybrid" approach, involving both sweepers, compactors, and crews equipped with brooms or leaf blowers to help dislodge trash from under parked vehicles.
The Philadelphia Parking Authority has not yet begun fining drivers who fail to move their cars during sweeping hours, and officials say they will issue warnings during the early weeks of the pilot. The fine will be $31, according to the PPA.
Residents received fliers about the upcoming sweeping schedule and plans and the City also hosted an online information session about the cleaning pilot and new parking rules. As a result, in one neighborhood it was reported that more residents voluntarily moved their cars. However, sweeper crews were forced to navigate around a different obstacle – abandoned cars. Neighbors indicated they were working to get those cars moved out of the way so next time the cleaners come the block is clear.
In South Philly neighbors painted a different picture. New "no parking" signs were posted along cleaning routes and several residents said they did see the trucks come out. But neighbors interviewed said most drivers along her block of 8th Street had simply ignored the numerous signs, meaning sweeper trucks couldn't reach litter accumulating in the curb line. One interviewee was skeptical people in her tightly packed neighborhood would ever respect the new parking rules. "There's nowhere to put their cars," she said.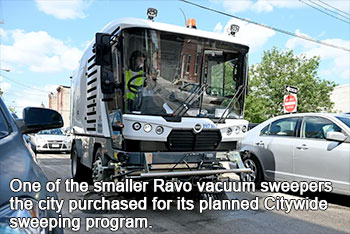 Crystal Jacobs, a spokesperson for the Streets Department, said the cleaning pilot is still in a "beta" phase that will evolve as the city works out remaining problems in the coming months. "For this phase, we expected there would be challenges with expanding a comprehensive, hybrid program that includes various moving parts," she said. "We anticipate an adjustment period for motorists to become aware of the newly posted signs and the launch of the program."
The City says its plan is to gradually expand the sweeping pilot to encompass 10 different zones across the City.
If you have information or comments to add to this article, please let us know. If appropriate, we'll append the info to the article.
---