by Ranger Kidwell-Ross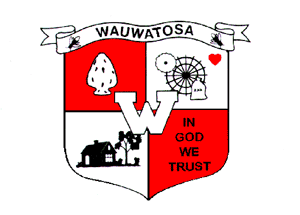 Bill Kappel, Public Works Director for Wauwatosa, Wisconsin, is one of APWA's Top Ten Public Works Officials for 2009.
Our interview with Kappel, based on his 2009 APWA Congress and Exposition presentation, discusses the pluses and minuses of privatizing an operation like street sweeping. The information includes contemporary experiences and long-term trends in private, governmental, and mixed arrangements for the provision of public services and infrastructure.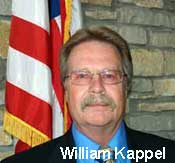 Bill Kappel became head of Wauwatosa's Public Works Department in 2000. In 2002, the nearby City of Milwaukee started sweeping Wauwatosa based on its BMP proposal for handling Wauwatosa's street sweeping.
Now, seven years later, the City of Milwaukee is declining to renew the arrangement. Kappel's response is to develop the cost and logistical information needed to recognize the requirements for sweeping in-house, and to also bid the sweeping out to private contractors in the area.
The City of Wauwatosa has historically been swept six times during the summer months, May through October in a complete circuit. Alleys and parking lots are swept every other month. At the end of the year the City allows residents to put their leaves out for pickup, then sweeps up after the leaf cleanup crews as the final sweep of the year.
Based on conversations with me in my role as editor of WorldSweeper.com there are two contractor RFPs, one that includes debris disposal and another that has Wauwatosa covering those costs. "We know what it will take us to purchase a sweeper and do our own sweeping," says Kappel, "but we also know there may be economies of scale and other advantages to going with a local contractor. Our plan is to be well prepared, then make the move that appears most advantageous to Wauwatosa's interests."
The audio interview with Kappel parallels the presentation he made at APWA's 2009 Congress and Exposition. As might be expected from a top ten public works official, his decision-making is both innovative and thorough. The information will be of interest to any public works official who wants to have a better handle on assessing privatization, no matter what part of his or her organization is being considered for private services.
In the following in-depth audio interview of about 25 minutes, Kappel discusses his thinking process in deciding what course to take, i.e., whether to purchase a sweeper and do the job in-house or to go with contracting the services. Street sweeping and other contractors will also find information of value about how to approach and provide information to public works officials when they attempt to perform municipal jobs.
The key to both, as Kappel explains, is a clear level of communication between both sides of the equation. The end goal for all is to do what's in the best interests of all parties.
Note: the audio will play without downloading any files onto your computer. If you hear the interview at 'chipmunk speed,' you will need to download the latest version of Adobe's free Flash player.
---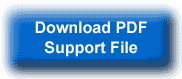 We also have available a PDF version of William Kappel's presentation at APWA 2009. Use the button shown to the right to access it.

---
You may reach William Kappel, one of the APWA's Top Ten Public Works Officials for 2009, via email sent to bkappel@wauwatosa.net. You may also call him at 414-479-8933.