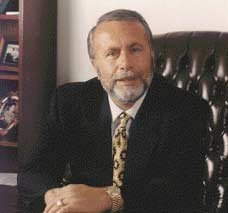 Joe Samuelian offers a look at the public/private relationship for street sweeping services.
by Ranger Kidwell-Ross

Nationwide Environmental Services, a division of Joe's Sweeping, Inc., is a minority-owned business with several offices in the greater L.A. area. Joe Samuelian, company owner, says his organization has around 20 municipal contracts. Several of those include routes in L.A. County. The Nationwide operation involves 52 sweepers, which run the gamut of sizes and manufacturers. Joe says one strength his company offers is having the right sweeper for any type of situation.
---
"We are able to save significant money for these municipalities," said Samuelian, "although we pay top dollar for our operators, etc. I've been a contractor for 32 years, and my experience has been that we can always do the job for less than a municipality can. There's usually a surprisingly big difference in what we can do in the same time frame as a municipal operation. We do the job right and we do it faster. We're more than competitive with what an in-house force account can do, whether that's in Los Angeles County or elsewhere.
"For one, we do all of our own maintenance. We rebuild the sweepers, overhaul the engines and so forth. A city usually goes out and gets someone else to do those types of maintenance, and they pay top dollar along the way. We keep our sweepers in top condition, and save a lot of money over what it would cost a municipality to do the same. Also, because we're on call 24 hours a day, we can handle an emergency, literally, in minutes. So, there are many advantages to a municipality having us sweep: they save money, they have a higher level of service and their satisfaction is guaranteed. That's why we get their work."
Samuelian likes the L.A. County rule requiring all sweepers working for them to have a computerized data collection system installed. However, he does take exception to L.A. County's decision to require sweeping at no more than 6 miles per hour. "The manufacturers say you can normally sweep between 5 and 10 mph," he said. "Yet the county's requirement is that we don't ever go over 6 mph. I've been sweeping for 3 decades, and I firmly believe the current 6 mph restriction is too low.
---
Providing more latitude to us as professional contractors will save money at no loss in quality.
---
"We're sweeping professionals, and we will always go the speed necessary to get the job done right. Sometimes, of course, that means going much less than 6 mph. Our sweeper operators are well trained, and know how fast they should go to collect all the debris. In the long run, the 6 mph restriction is going to cost L.A. County, or any other municipality requiring such a low speed, some big money. There's a lot of difference in how long it takes to sweep when the contractor is allowed to use their judgment in terms of speed. In my opinion, providing more latitude to us as professional contractors will save municipalities money, and with no loss in quality."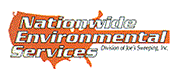 L.A. County not only contracts out sweeping, it also uses its own fleet to sweep for several nearby cities. When asked how he feels about competing with a municipality, Samuelian said he has no problems with it at all. "I can do a better job for less money, so I'm always glad to go up against any municipal-run situation. We are glad to compete with L.A. County's force account, or anyone else, for municipal sweeping contracts.
"More municipalities are looking at outside contractors to do their sweeping. For a small city, there's just no comparison with what we can do, to say nothing of the money we can save them. Smaller cities end up with only one sweeper, and don't have any way to save on even the basic wear items. Sometimes, cities even end up using my sweepers while theirs are waiting to get fixed.
"Small cities will buy a sweeper for over a hundred thousand dollars and then, at a minimum, train and employ a driver, a backup driver and a mechanic. That ends up costing seven to eight thousand dollars a month. Typically, we can take care of their sweeping for less than half of that. Plus, they don't have to worry about liability, workmens' compensation, insurance, supervising - none of that. They just pick up the phone if they have a complaint and we take care of it. Cities are getting smarter about that, and they're going with contractors."
This article is reprinted from American Sweeper magazine, Volume 6 Number 1.