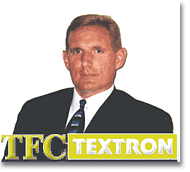 If necessity is, in fact, the mother of invention, it is understandable why lease financing is growing in acceptance with municipalities.
---
Expanding public service needs, clashing with shrinking revenues and voter initiatives to reduce municipal budgets are becoming routine.
Municipalities are not the cash buyers they used to be, so to meet the demands of even minimum levels of public service and safety, administrators are turning to lease financing as one of their most preferred solutions.
Although a municipal lease is labeled as such, as a practical matter, it is an agreement to acquire equipment by paying for it over time. The payments include both principal and interest and are made over a fixed period of time. Payments are usually monthly, but can be structured for quarterly or semiannual payments, or as otherwise agreed upon by all parties. For the most part, lenders will tailor terms according to the municipality's specifications. A municipality might consider leasing machinery for the following reasons:
It permits acquiring equipment when needed, without having to make a lump sum up-front payment. This spreads out the cost over time, making it easier on budgets.
Leasing allows equity to be built up in the equipment over the term of the contract for future trade-in value.
Leasing provides a real-time solution to worn out equipment, unanticipated capital equipment needs, and allows the satisfying of a higher level of general needs without having to sacrifice other essential services.
Municipal leases are priced at below market interest rates.
Municipal lease payments may be paid from general operating revenues.
Municipal leases contain a non-appropriation clause that permits state and local government entities to enter into multi-year contracts without violating state regulations concerning debt. Under state and local laws, the lease must be structured and treated as a year-to-year agreement. While it is rare for a municipality to call for early cancellation, the non-appropriation language permits early termination for non-appropriation of funds.
State and local government agencies are challenged to provide the best possible services to the taxpayers they support while in the midst of diminishing resources. Given the hurdles facing municipalities, now may be the time to consider lease financing as a solution for meeting equipment needs.
---
Ruffin Grady is a Senior National Account Executive with Textron Financial Corporation, Vendor Finance Division. He has been in equipment leasing for over twelve years. His primary experience has been in small ticket equipment leasing with a focus in vendor lease financing services. Ruffin is based in Greensboro, North Carolina and can be reached at 1-888-824-5415 or his email address is rgrady@tfc.textron.com
This article is reprinted from American Sweeper magazine, Volume 8 Number 1.