by Ranger Kidwell-Ross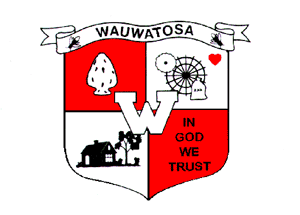 Bill Kappel, Public Works Director for Wauwatosa, Wisconsin, is one of APWA's Top Ten Public Works Officials for 2009.
Our interview with him covers the current environmental challenges facing the city and the considerations about how to use sweeping to address them.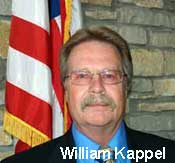 Armed with an extensive track record in public works-related fields, including a stint with Waste Management, Bill Kappel became head of Wauwatosa's Public Works Department in 2000. In 2002, Kappel had his department put out a Request for Proposals (RFP) for sweeping Wauwatosa, a suburb of the City of Milwaukee.
Perhaps surprisingly, the City of Milwaukee was deemed to have the best proposal for doing so. "Although there were a few dollars of difference between Milwaukee and using a private contractor, we felt having the nearby city do our sweeping was the best choice," says Kappel.
"The City of Milwaukee agreed to haul the debris within their bid costs, whereas all the contractors wanted us to pay those costs. That really adds up... At the time, we were paying $35-$40 per ton for disposal, and were averaging about 400 tons of street sweeping debris on an annual basis."
That has been the case for most of the time since, although Kappel says he tried sweeping with a Vac-All for a very brief stint. "Citizens started calling wondering why the air raid siren was going off in the middle of the night," Kappel ruefully reflected. "Although we worked with the manufacturer to get the noise down, in the end it simply wasn't possible. We still use the Vac-All machine for a variety of other purposes, but went back to using Milwaukee for our sweeping."
The City of Wauwatosa is swept six times during the summer months, May through October in a complete circuit. Alleys and parking lots are swept every other month. At the end of the year the City allows residents to put their leaves out for pickup, then sweeps up after the leaf cleanup crews as the final sweep of the year.
"The reason for sweeping has gone from litter control to stormwater runoff pollution management. That makes a big difference in what type of sweepers should be used," says Kappel. Because of difficulties meeting its own NPDES requirements, Milwaukee will have to discontinue sweeping in Wauwatosa in order to devote more resources to its own cleanup. That means Kappel's organization will have to be making those types of decisions in the near future.
In the following audio interview of about 17 minutes, Kappel discusses many other factors that drive the sweeping effort in Wauwatosa, as well as in Wisconsin in general. Kappel also discusses his thinking process in deciding what course to take, i.e., whether to purchase a sweeper and do the job in-house or to go with contracting the services.
Note: the audio will play without downloading any files onto your computer. If you hear the interview at 'chipmunk speed,' you will need to download the latest version of Adobe's free Flash player.
You may reach William Kappel, one of the APWA's Top Ten Public Works Officials for 2009, via email sent to bkappel@wauwatosa.net. You may also call him at 414-479-8933.