| | |
| --- | --- |
| | The Ball Drops: Then Global Street Sweepers Clean NYC Times Square |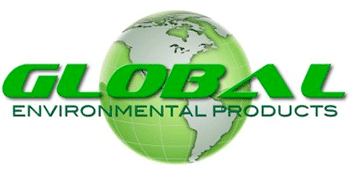 Every year after the "ball drops" – and the world-famous New Years Eve party ends at NYC Times Square and everyone goes home – Global Street Sweepers line up and clean up the mess.
submitted by the Global Environmental Team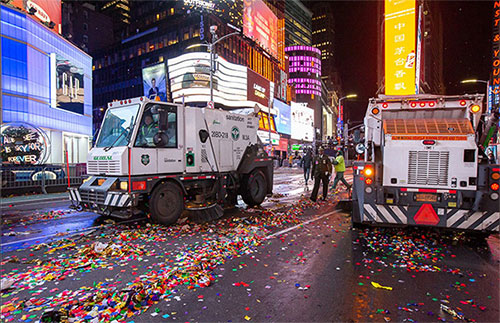 We are proud to say that New York City operates Global-brand street sweepers, as has been the case for many years. NYC has the largest fleet of street sweepers in the world. Reliability and innovation is a must for NYC and always drives all of us at Global Environmental Products, as well.

Hours after a million people celebrated the New York's iconic ball drop signaling the beginning of a new decade, work began to clean up the aftermath of the festive annual party. The Global fleet of sweepers descended to take on the monumental task of cleanup. More than 200 sanitation officials worked through the night and early morning hours to rid the streets of millions of pieces of confetti, trash and tossed novelty items.

Over 3,000 pounds of confetti blasted over the crowd once the ball completed its drop, which is about 30,000,000 pieces of colored paper. The amount of trash that was cleaned up by NYC sanitation workers after the festivities is upwards of 50-tons and ranged from confetti to balloons to party hats, pizza boxes, and empty bottles.

By morning most of the scene appeared back to normal and the roads cleared with traffic flowing at normal rate.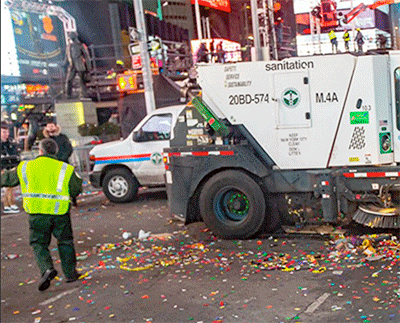 In addition to operating Global M4 diesel street sweepers, NYC also operates Global HYBRID street sweepers and our new M4 all-electric plug-in sweeper, as well. This is where innovation comes in. Diesel street sweepers have been around for many years, but we strive to be more efficient and continue to lower the total cost of operation of a street sweeper.

We also innovate to protect and preserve our environment. We are proud to say that our Global Hybrid street sweepers significantly reduce fuel consumption and gas emissions by more than 50% compared to a diesel engine street sweeper. Our ZERO Emissions sweepers are cutting-edge.

With all that in mind, we wish you all a Happy and Prosperous 2020 and all the best in the coming year! For additional information contact:
Global Environmental Products
Email: info@globalsweeper.com
Website: www.globalsweeper.com

---
Click on image to view or download Global's product brochures:


---