Street Sweeping – State of the Practice
Minnesota's Ramsey-Washington Metro Watershed District has compiled one of the most comprehensive 'State of the Practice' documents on sweeping. This information was initially published in June of 2005.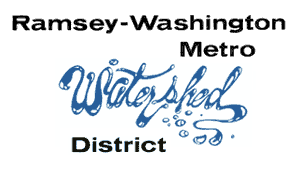 This is a series of reports, as detailed below. An overview is provided of the contents of each. The reports were initially generated as a way for the Ramsey-Washington Metro Watershed District to advance efforts to improve water quality within its jurisdictional boundaries.
It was also hoped that the reports would serve as an education tool for members of the Ramsey-Washington Public Works Forum and other public works staff within Minnesota and across the United States and Canada. In furtherance of the latter goals, the information has been linked from the WorldSweeper.com website.
Street Sweeping – Report No. 1, State of the Practice summarizes and analyzes recent literature, WEB search reviews, personal communications with pertinent industry experts and yet-to-be-completed street sweeping research projects. The report recognizes that street sweeping equipment has evolved significantly in the last 15 years and will continue to do so as two aspects relating to the practice move forward.
First, Phase I and II storm water permits and associated Storm Water Pollution Prevention Plans (SWPPP) will likely become more comprehensive as regulatory agencies require further controls on non-point source pollution. With Total Maximum Daily Load (TMDL) studies being completed over the next ten years, these same permits will contain more stringent requirements.
---
---
The Report recognizes the relative cost-effectiveness of sweeping as a BMP, as compared to infrastructure-based 'end of the pipe' solutions. It states: "In light of these factors, it seems clear that street sweeping equipment and the associated practice will be looked at more favorably as a cost-effective non-point source control measure." The Report includes an extensive annotated bibliography which will help the serious researcher into sweeping's place in the overall picture of pollution reduction BMPs. Read the Report.
Street Sweeping – Report No. 2, Survey Questionnaire, Results and Conclusions summarizes and analyzes the 120 responses received from a WEB-based survey of 16 questions soliciting public works practitioners in governments across Minnesota, as well as in other states and Canadian provinces. Report No. 2 was developed to augment the State of the Practice (Report 1, above). Survey questions were designed so as to provide information about sweeping frequency, sweeper types used, type of material emphasized in pickup, etc.
This Report also provided additional information designed for use in establishing future policy recommendations within Report No. 3 (see following section). The survey response file of 120 local governments was divided into two groups: 57 Minnesota respondents (47.5%) and 63 Greater U.S./Canada respondents (52.5%) in 32 states and four Canadian local governments. The 57 respondents from Minnesota governments included 53 cities or 6.2% of cities statewide. Read the Report.
The final Report in this series incorporates pertinent conclusions from Reports No. 1 and 2. It is intended to further examine the street sweeping practice as policy issues are formulated, and makes recommendations for the local government units of Ramsey-Washington Metro Watershed District. These are topical for others faced with similar challenges in determining relative emphasis and deployment of sweepers vs. other types of infrastructure-based storm water pollution reduction solutions. Read the Report.