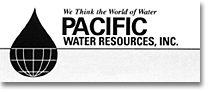 by Roger Sutherland, PE

The authors of the article I am commenting on, Study Quantifies Broom Sweeper Litter Pickup Ability, should be commended for advancing the state-of-the-art of both monitoring and characterization techniques for litter in stormwater runoff. Very little work has been undertaken in this area because litter is not generally considered to be toxic to aquatic biota.

Unfortunately, the authors chose to evaluate mechanical broom sweepers. Because there have already been so many studies done on mechanical broom sweeper technology, it's a limiting factor on the amount of new information that can actually be learned about that type of sweeper's ability to control litter or conventional water quality constituents. The authors state, "one thing we learned was that increasing the frequency of this type of sweeping from monthly to weekly had the potential to increase the concentration of metals discharged." This particular conclusion, although unexplainable at the time, was reached almost twenty years ago as part of the Nationwide Urban Runoff Program (NURP) (USEPA, 1983). Additional work on this topic during the late 1980s and early 1990s by myself and other researchers provided an explanation to this NURP conclusion. NURP's conclusion was reached mainly because the mechanical street sweepers tested were not able to effectively pick up the very fine accumulated sediments that can often be highly contaminated.

In general, street sweeping equipment used by NURP was unable to effectively pick up the very fine, highly contaminated sediments that accumulate on impervious areas such as highways, streets, driveways and parking lots. These same sediments, located on paved areas that are directly connected to a city's or highway's storm drainage system, have been identified over and over again as the primary source of urban, non-point pollutants entering the receiving waters of the United States.

The mechanical broom sweepers remove large litter and large dirt particles well, but contaminants are known to concentrate primarily in the fine particle sizes (e.g., less than 63-microns). However, mechanical broom machines largely leave these finer, and much more pollutant-laden, particles behind. Moreover, they were left exposed to be even more readily entrained in washoff, since their armoring shelter by larger sediment particles was removed.

I would suggest that the authors' conclusion regarding the inability of the mechanical broom sweeper to provide significant reductions in litter discharges with increased sweeping frequency is due to the sweeper's inability to pick up fine litter (i.e., less that 1-inch). Had the authors chose to test the high-efficiency sweeper, the Schwarze EV series machine, I believe the results would have been dramatically different. My opinion is based on the fact that I have observed the EV in operation and it will pick up every single cigarette butt it encounters!

It is unfortunate that a research-oriented project such as this chose not to evaluate the EV technology, which I, among others, have found to be the most effective street sweeper in the nation in terms of fine sediment pick up (Sutherland and Jelen, 1997). I agree that the current configuration of the machine and its inability to travel at highway speeds renders it impractical as a highway sweeper. However, if Caltrans were truly interested in reducing both litter and conventional pollutant stormwater discharges from its highways, it would test the EV technology. If the technology is found to be effective in solving this important problem, an order to the manufacturer for a truck-mounted version of the unit would easily solve the problem of the machine's practicality.

Sutherland, R.C. and S.L. Jelen, 1997. "Contrary to Conventional Wisdom: Street Sweeping Can be an Effective BMP." Published in Advances in Modeling the Management of Stormwater Impact, Volume 5. Edited by William James, CHI Publications.

USEPA, 1983. Results of the Nationwide Urban Runoff Program. Volume 1 - Final Report, Washington D.C.
---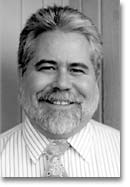 Roger Sutherland is president of Oregon-based Pacific Water Resources. Sutherland has performed numerous studies concerning the effectiveness of differing types of street sweepers to pick up PM-10s, the small-micron material of the type most associated with stormwater runoff pollution. Sutherland may be reached by calling 503-671-9709, ext. 24, or via email sent to rogers@pacificwr.com. The Pacific Water Resources website is www.pacificwr.com.
This article is reprinted from American Sweeper magazine, Volume 8 Number 1, 2000.