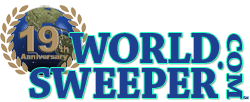 "Assisting Earth's Power Sweeping Professionals" SM
If you want to increase your company visibility, the pros at WorldSweeper.com can provide the assistance you need!
The WorldSweeper.com Team has the industry expertise to help you leave the competition in the dust. Just let us know how we might be of assistance.
---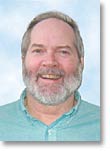 Team Background
Heading up the WorldSweeper.com Team is the founder of WorldSweeper.com, Ranger Kidwell-Ross. Ranger is a graduate economist and was the founder and, for its 10+ years of existence, editor of American Sweeper magazine and its companion website, AmericanSweeper.com. During that time period, these two media items won more than a dozen national APEX Awards of Excellence for writing and publishing, as well as one Grand National APEX Award.
During that time, Ranger also was the de-facto director of Schwarze Industries' marketing effort as the family-run company grew from doing $6 million/year to in excess of $45 million/year. During that time, Ranger and his Team produced virtually all of Schwarze's promotional material, including brochures, advertisements, websites and more. Now, your company can take advantage of this same level of expertise.
Scroll down the page for details on the many services we provide or download an Adobe Acrobat Reader pdf handout that explains them. If you're in the sweeping industry and need some information designed to help you plan a website, ask for our free Website Planning Guide when you contact us.
---
Some of the Products and Services We Provide
Contractor Locator Listing at WorldSweeper.com
Results with WorldSweeper.com's Contractor Locator program are phenomenal! Because our program requires that contractor participants sign our Ethics Statement, property managers love using the program to find sweeping contractors around the U.S. Add that to the industry-leading website traffic the WorldSweeper.com website gets and you end up with more leads, more customers.
For about $20/month ($249.95/year) your listing may include detailed company information including all your contact info – even links to your email and website! Most of our contractors receive 20+ visitors per month, some many more (depending upon market area served). Account set-up is free, full stats package included, credit cards and monthly debits accepted, and there is a 90-day money-back guarantee.
State and Federal Fuel Tax Rebate Program
Do you operate twin-engine sweepers? Chances are, we can help you get a rebate/refund on the federal and state excise (roadway usage) tax for the fuel your auxiliary engine uses. This program was initially authorized for the sweeping industry through investigative work by WorldSweeper.com's editor.
If you have not applied for your fuel tax rebates, or have applied and been turned down, we can help. Our personnel in this field are experts on getting you a refund on all the fuel excise taxes you have paid, on both your diesel and gasoline-powered sweepers. Many sweeping contractors have received thousands of dollars back under this program. (Note: Single-engine sweepers do not qualify for this program.) Call (866) 635-2205 or send us an email for complete information.
One-Click Competitive Equipment Financing
Use the link on the WorldSweeper.com site and three top finance companies, Webster Bank, FlexLease and Stearns Bank will bid for your financing. This is a complimentary service of WorldSweeper.com. When lenders compete, you win. For more info or to apply, click here.
Website Design and Hosting
Let the WorldSweeper.com Team guide you onto the Internet. Just click on any of the logos on the side of this page to see some of the many websites we've designed and host. They include some of the largest sweeping companies in America.
We'll get you the best possible domain name, then design a great website that will be professionally unique to your business. Plus, our low cost hosting services offer all the bandwidth and email addresses you need for just $120/year!
When you use the WorldSweeper.com Team, you can be assured your website will have the meta-tags you need to come up as high as possible in the various search engines. We also know the sweeping industry 'buzzwords' you need to get noticed by those looking for sweeping industry services.
Brochures and Flyers
Whether you want thousands of full-color brochures or a well-designed flyer you can print right from your company printer, we can handle it for you!
Because of our many years of sweeping industry involvement, we know what you should say and how you should say it. Just tell us what you need and what you're trying to accomplish and we'll take it from there.
Yahoo, Google and SuperPages Listing Creation
Are you harnessing the power of the Internet in your marketing? We know how! Yahoo and Google, along with their respective partners, control over 95% of all the search engine lookups in the U.S. Both now have a 'local match' choice for placing ads that will just be seen by people looking for sweeping contractors in your surrounding area. We also handle vendor listings for searches throughout the U.S. Plus, you need to 'claim' your Google listing before some unscrupulous competitor does!
Pay Per Click (PPC) advertising is inexpensive for local contractors and all you need is a website to get started. You set your monthly budget and watch the leads roll in. For many sweeping companies, PPC Internet ads are the most cost-effective local advertising you can have, since you pay only when viewers click on your ad and actually go to your website.
SuperPages.com and TheBlueBook.com are also places every sweeping contractor with email and/or a website should have a targeted presence. Just let us know you're interested and we'll give you a courtesy call to discuss all of the current options.
Fundamentals of the Power Sweeping Business

When it comes to operating a power sweeping company, this 250+ page 'how to' manual is the most critical resource you can own. If you're thinking of getting into the industry, be sure to order your copy before you even buy a sweeper.
Hundreds of successful contractors swear by the information it contains. Written by WorldSweeper.com's editor, Ranger Kidwell-Ross, the information has been gleaned from his almost 25 years of sweeping industry experience.
Whether you're a startup contractor or a seasoned pro, you'll find ideas and information that will make you more money and show you ways to cut your current costs. We're so confident that each copy comes with a 30-day money back guarantee! You can even order your copy online.
Press Releases, Company Newsletters, Customer Correspondence
Many times, even though you do a great job of sweeping it's hard to be sure you're communicating with your customers often enough and in a professional manner. We can help you determine the best ways to contact your customers, then write the material you need to make sure your customers and your community are aware of the many positive aspects of your company and the job you do.
Whether you need a single letter designed to soften the blow of a fuel surcharge or a general press release campaign for your area newspapers, you can count on our WorldSweeper.com Team to get the job done for you.
Sweeping Company Consulting
Trying to 'get your foot in the door' with prospects? Need to close a higher percentage of potential customers? Want to figure out what the best sweeper make and model is for a particular application? We can handle it!
Through the years, when it comes to sweeping we've seen about everything that could possibly come up. Tell us what your challenges are and we'll help you find solutions you can use to expand your business to the next level.
---
If you want to bring your company to the next level, we can show you how. Simply fill out our contact form and we'll get back with you for a free personal discussion of your needs.
---